Samsung Interactive Flip2 (WM55R)
Say goodbye to unwieldy paper flipcharts, messy whiteboards and smelly markers. Say hello to the versatile, portable Samsung Flip 2 55" digital flipchart. With features that greatly enhance today's fast-paced and digital-centric workflow, the Samsung Flip 2 allows teams to hold and recap meetings with incredible ease. It drives greater collaboration, expands presentation capabilities and is ideal for all types of meetings, training or group brainstorming. Go far beyond paper and markers. Go further with the Samsung Flip 2.
55" 4K UHD digital flipchart with a smooth and familiar pen-to-paper-like writing experience for making meetings and brainstorms more productive
Touch out functionality allowing users to sync their personal devices with the Samsung Flip for real-time content sharing and control
Stores your meeting securely, then lets you share all the notes via email, network, thumb drive or even printouts if you want
Slim stand (sold separately)¹ offers increased working space in front of the display and more convenient ways to position and store than previous models
Draw, Write & Inspire New Ideas
The Samsung Flip 2 provides smooth and familiar pen-to-paper-like writing in a variety of colors, styles and widths, while Brush Mode allows you to create art at the stroke of a brush in water and oil painting modes. Up to 4 people can write simultaneously and erase drawings with a finger or palm swipe.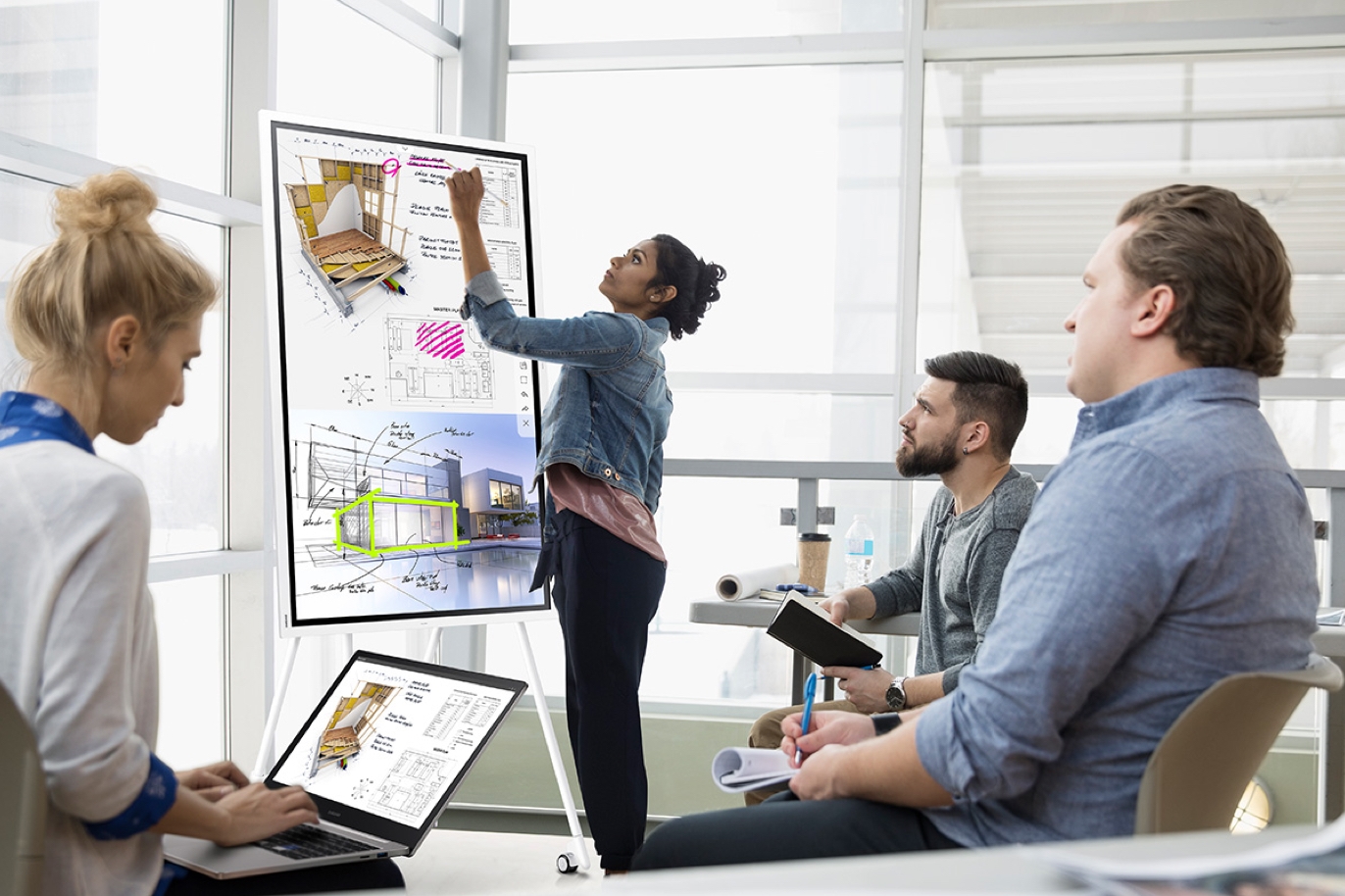 Annotate With Ease
The Samsung Flip 2 allows you to write on any background source. By simply clicking the note layer button, you can enjoy smooth writing anytime, anywhere on any content displayed, without affecting any work behind the original layer.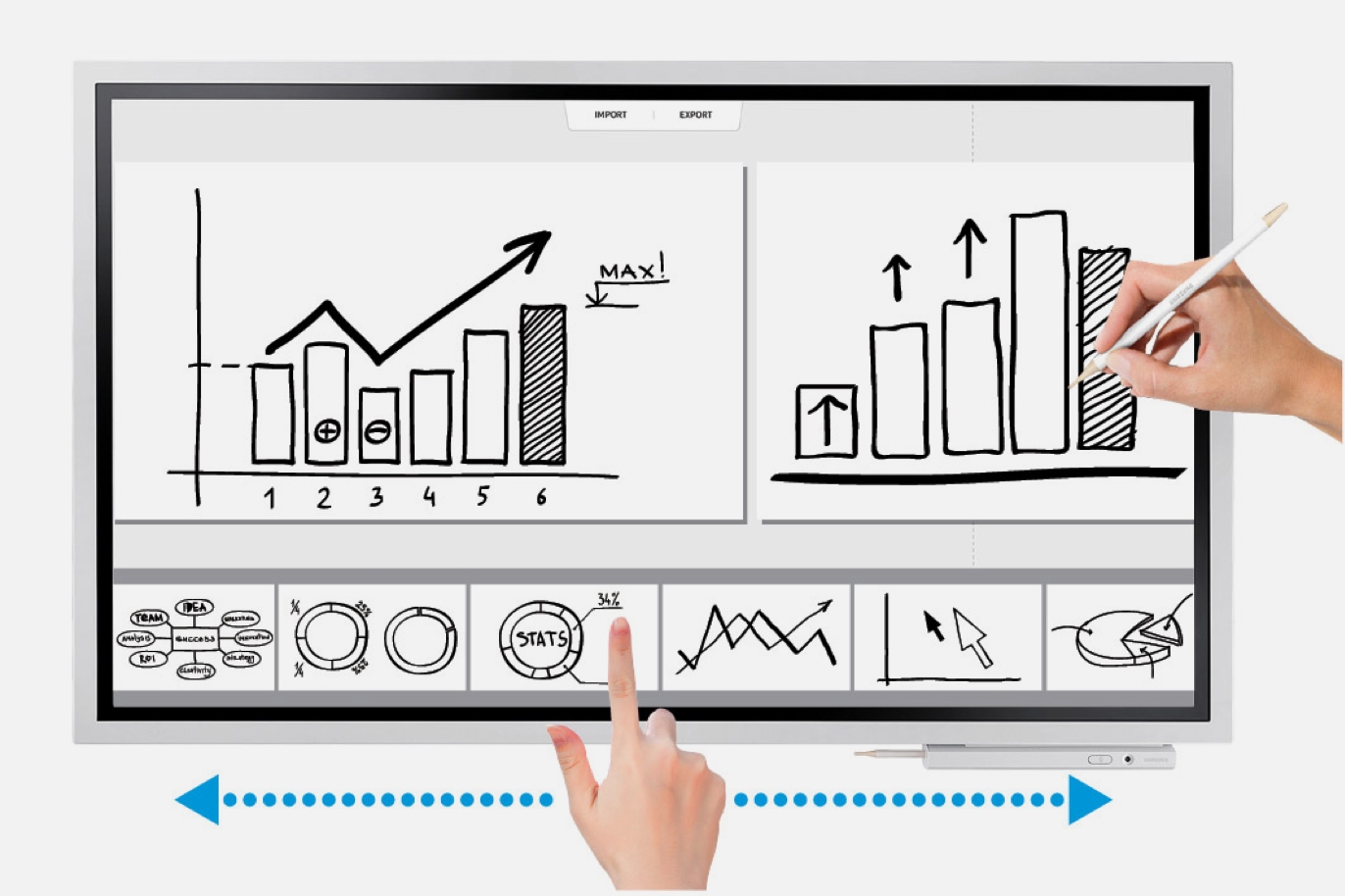 Leave Paper Flipcharts and Whiteboards in the Past
No unwieldy paper to deal with. No messy, squeaky markers. The Samsung Flip 2 has up to 20 pages of writing space per digital note roll, allowing you to seamlessly scroll through pages. Erase the page with a quick swipe of the finger or palm. You'll always have a fresh, clean page ready to fill with ideas.